Yann Demange: Director highlight #4
Film director, Yann Demange, is the fourth person in our Director highlights series.
Born in Paris to a French mother and Algerian father, Yann Demange has been hailed as a promising new voice in British filmmaking after receiving numerous award nominations. Demange is known for his strong cinematic style and his self confessed 'fetish' for darkness, urban decay and ghostly sodium lighting.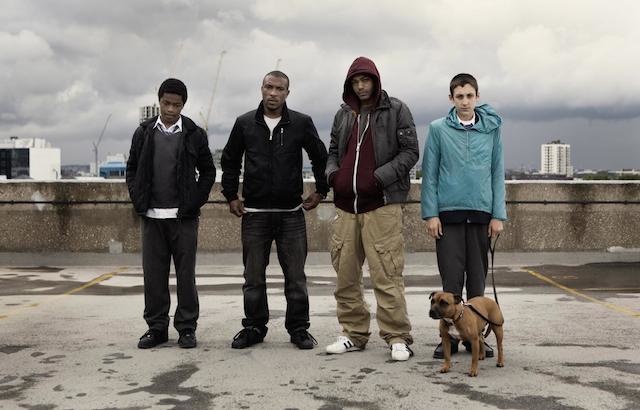 Top Boy
2007 saw him directing several episodes of 'Secret Diary of a Call Girl', a British television drama broadcast on ITV2 based on the blog and books by the pseudonymous "Belle de Jour," starring Billie Pipper as Belle, a high-end London call girl. He then went on to direct the zombie horror series Dead Set in 2008, which was nominated for a BAFTA Television Award for Best Drama Serial. He received another BAFTA nod for Best Director for his work on the highly popular TV series Top Boy.
Secret Diary of a Call Girl
Even with all of those impressive accomplishments in his pocket, the moment he told the New York Times – during a sit down interview – that 'changed my life, man' came in 2014. Demange made his directorial film debut with '71. A story of a young British soldier, played by Jack O'Connell, who is sent on a mission and finds himself lost in Belfast's broken down streets, hiding behind enemy lines while being simultaneously chased and sighted for rescue, '71 is a rare hybrid of art house and action movie. It premiered at the Berlin International Film Festival and Demange went on to win the British Independent Film Award for Best Director and was nominated for the BAFTA Award for Outstanding Debut by a British Writer, Director or Producer.
'71
With his attention grabbing filmmaking style and his enthusiasm for storytelling still intense, just like the days at a very young age when he used to rile his mother up by recording a John Carpenter film over one by Jean-Luc Godard. Demange has every intention to increase his back catalogue with some amazing stories and we hope he keeps that promise. In his own words "I feel like I've been invited to this buffet and they're going to chuck me out at any moment, so I'm stuffing my pockets with the salmon."
White Boy Rick
 Demange next feature film titled "White Boy Rick" was shot in the US and stars Matthew McConaughey, is currently in post production and set for a September 2018 release. The film tells the story of teenager Richard Wershe Jr., who became an undercover informant for the FBI during the 1980s and was ultimately arrested for drug-trafficking and sentenced to life in prison. Look for for this gem when it's released later in the year, it's sure it be a good one.
See Yann Demanage in IMDB